Armored limousine - Audi A 8 long
Advantages of an armored limousine:
Full armor protection offers the highest security class
Neutral car: the Audi A8 Security doesn't look much different to the normal Audi A8.
Speed is the best defense: 12 cylinder unit: W12 motor with 368 kW/500 PS and quattro
Certified by the federal criminal police this car is bullet proof up to the highest threat level VR7/9
Beyond the full-body armor the Audi A8 offers a special emergency exit system, it's own system to extinguish fires as well as other security features.
These limousines are available throughout the European Union.
Personal security
We also offer armed and unarmed body guards. Our body guards have all completed security driving training, have experience in martial arts, are trained in methodical and practical planing and have completed exams at the IHK on legal matters.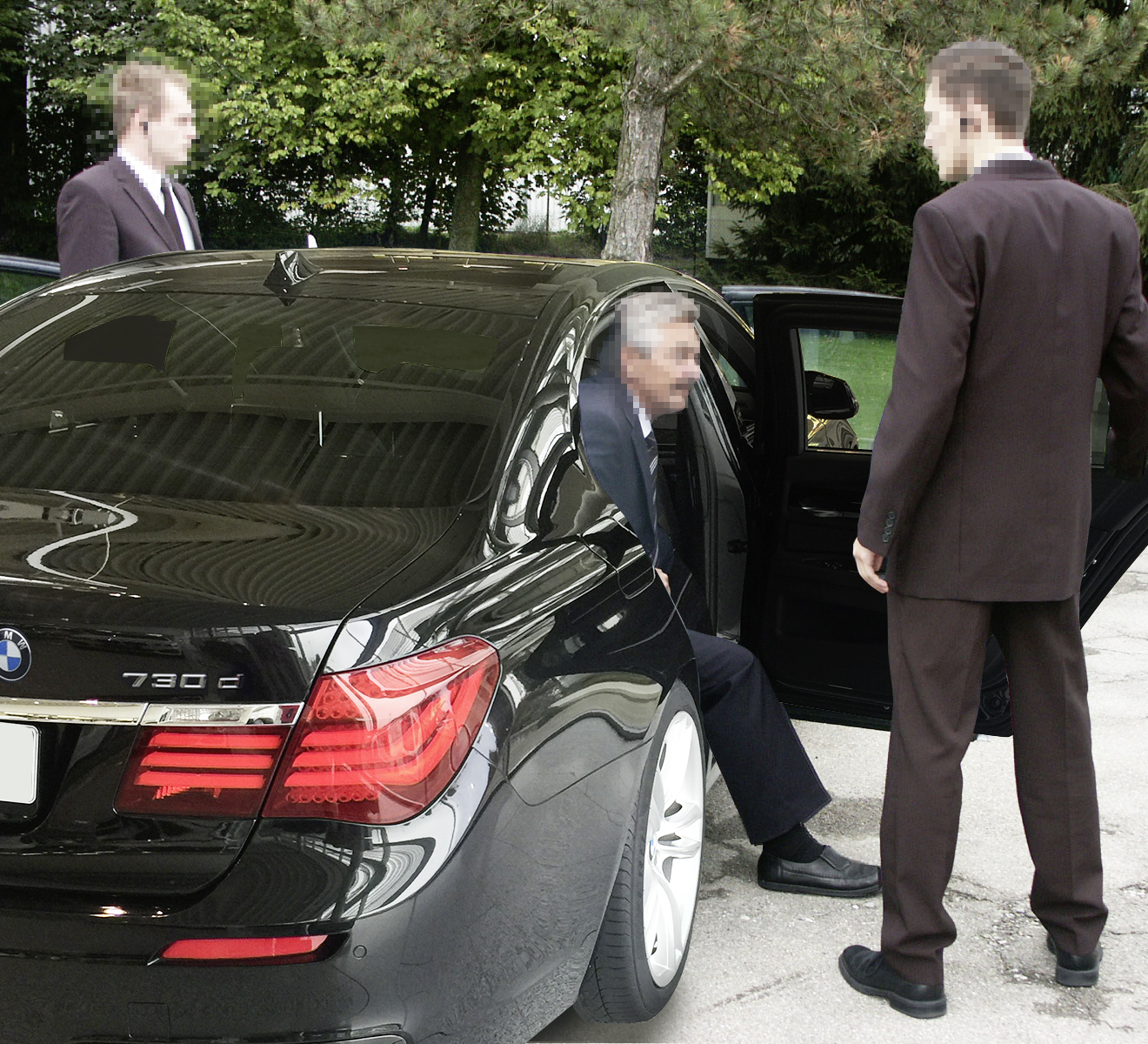 There are different reasons to think about personal protection measures with chauffeur services:
the need for security of a decision-maker from politics, economics and culture;
concrete events, such as own findings or instructions from security authorities regarding a suspected observation or threat;
or
professions that may provoke the risk of blackmail or threats.
Our services include:
Personal protection at home and abroad;
Escort protection on holiday or business trips;
Chauffeur services and VIP service
Pick up at airports, at home and abroad by car;
Helicopter pick-up service;
Charter flights with reputable companies;
Transport in High-Security-Class Limousines (Audi A8 Security)
Protected against attacks and robberies by body guards
Whether VIPs, business people or private individuals: all persons that wish to be protected against attacks or robberies can rely on our services. Our personal protection secures your whereabouts from attacks and robberies.
Our staff will adhere to privacy regulations and, of course, respect your privacy. All drivers have successfully completed a corresponding driver training. Whether you book us for travel in Germany or abroad – we are there for you.